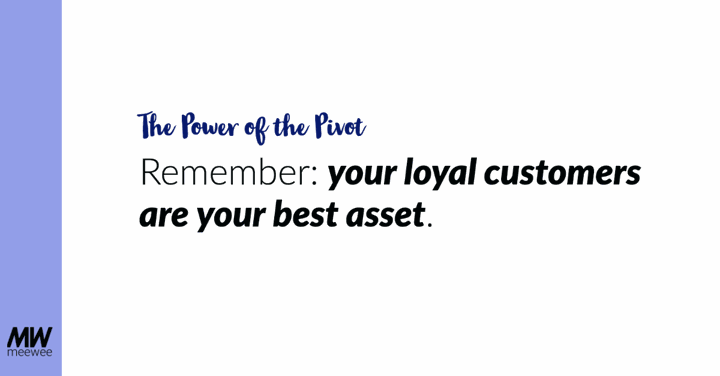 I was reading an article in Marketing Dive about two direct-to-consumer brands finding success during a time when so many others are struggling. 
What was their secret? 
The power of the pivot. 
Here's a quick look at one example: 
There were other things that predisposed intimates brand Knix to succeed, including being in the loungewear business when its customers were staying at home in quarantine. But it was about to launch a swimwear line relying on an influencer-based campaign with photography to be shot on location in Mexico.
COVID-19 had other plans. 
How did Knix pivot? They turned to their customers for help, asking: will you help us launch our new line with at home photoshoots? The line launched on May 1st with this customer-centric campaign, and it was the most successful launch in the brand's history. 
Your loyal customers are your best asset. When you pivot, how are you going to put them at the center of your marketing and keep them there.