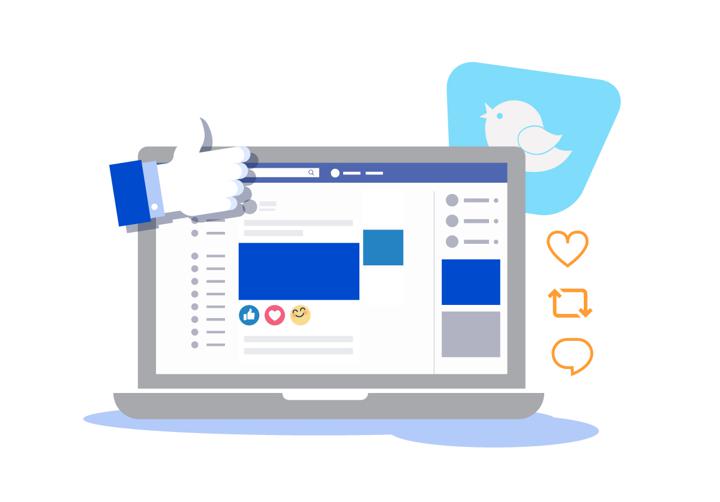 "What's this MeeWee thing I keep seeing on social?"
Your friends might share a lot of things on social media. But recently there was something you didn't recognize. It was a reference to "API.MEEWEE.US" above a recent link. What's that all about?
Well, that means your friend is sharing content from a brand or organization they love. 
Companies use MeeWee to help them spread the word about the work they're doing. They ask customers to share content they think their friends would also enjoy or should know about: maybe it's to invite you to an exclusive sale, to share a fascinating article, or to ask for support in a fundraising initiative. 
The uses are varied, but good news: MeeWee links are from trusted sources - your friends and their favorite brands. 
MeeWee likes to connect brands with their most loyal customers. We call them customer brand advocates: the people who love a brand so much, they talk about it and share its messages. 
So when you see a MeeWee link, click with confidence. It's something worth seeing. You don't need to take our word for it, take your friend's. 
Spotting a MeeWee link in the wild. 
Here's a look at a MeeWee link I shared after getting an email about a pop-up event: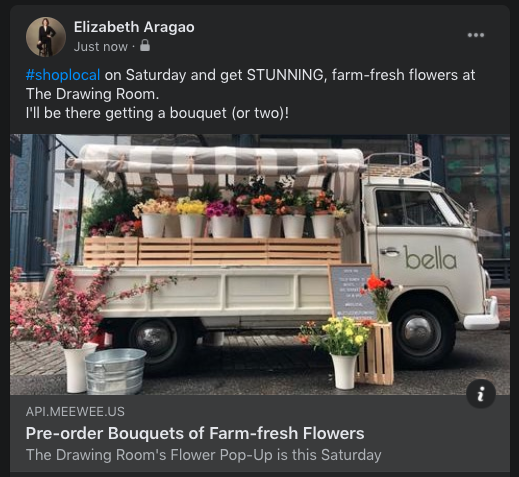 This post is about a flower pop-up event at The Drawing Room, an art and design shop on the South Coast of Massachusetts. Their email invited me to the event and included a button asking me to help spread the word. I shared this to Facebook so my friends in the area could also stop by for some farm-fresh flowers.
Under the image you see the source: API.MEEWEE.US.
That's a MeeWee link. It takes you directly to what your friend (in this case, me) wants you to see (details about the event and the chance to pre-order in advance). 
The description above the image? That's from your friend. Again, here it's me, letting you know that I'm going to #shoplocal and get some amazing flowers. Care to join? 
And that's what MeeWee's all about. Making it easy to connect you with your favorite brands and to help spread the word about the cool, interesting, cost-saving, or world-changing things they're doing. 
One share at a time.