Emails. Videos. Sponsored content. Influencer posts. Blogs. Online events. There are so many ways to make noise at your audience, it's easy to understand how we can all fall into the trap of best practice overload. 
Everyone else sends emails on Tuesdays. Of course we want that dress to follow a potential customer around the Internet until she buys it. We're trying to be seen. We're trying to remind the customer we exist. We're digitally jumping up and down, shouting, "Buy my stuff!"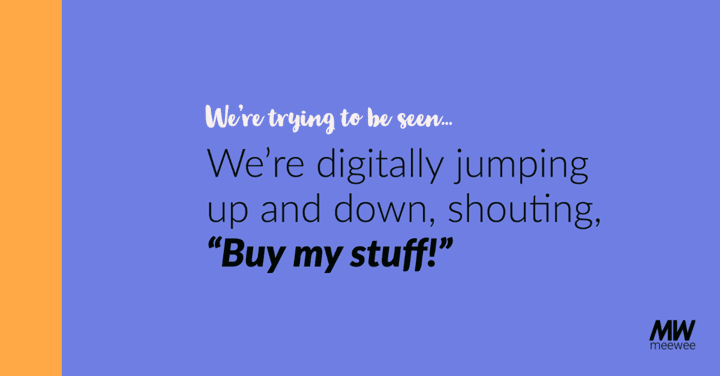 The thing about these tactics, and the reason why everyone uses them, is because they worked at some point. They became best practices, touted in blog posts (*waves*). But best practices become stale, or mediocre at best, and some lesser practices are being regulated out of our toolboxes. 
Remember, if everyone is following the same practices, then you're just another persistent voice in a billion shouting "SALE, Sale, sale…" as your carefully crafted messaging fades into the abyss.
So what are you going to do when what was working, stops working?